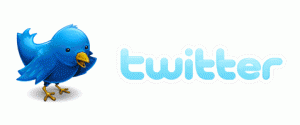 Twitter: It's nothing new. I myself have been using it for years to promote my writing and connect with other freelancers, and even did a guest post over at TwiTip at one point on taking your Twitter networking from online to in-the-flesh. Still — despite all the how-tos out there — people are still Doing It Wrong.
So check out — after the jump — four ways to use Twitter the right way as a means of building your personal business:
1. Tweet Yourself Up:
While I don't tend to follow those who are merely tweeting their blog posts, you should harness the power of your Twitter following and promote the examples of your work you're most proud of. (For those who are interested in feeding their blog automatically through Twitter, you can use an app like twitterfeed.)
And don't just post links to blog posts and portfolio pieces. Actually talk about what you do, and how you do it. You never know who might be reading.
2. Connect with Other Freelancers:
Aside from promoting my work, one of the most gratifying aspects of becoming active on Twitter is the community you build. Susan Johnston of the Urban Muse did up a post for Freelance Switch on her favorite freelancers to follow on Twitter. (Full disclosure: I was included on this list, and I was way excited about it.) Here are some of my favorites:
Being able to talk shop with them and share links with them and swap tips has been amazing. You can use sites like Twellow, Twitter Search, #hashtags, and WeFollow to find twits with the same interests as you. Some followers even use hashtags to organize group chats — such as #wclw — which you can then following using apps like TweetChat.

Remember: As you build your freelance community, be generous and share. You should be giving as good as you get.

3. Let Your Bio Be Your Business Card:
To make it easy for those who are trying to find someone just like you, use your Twitter bio in much the same way you would a business card. Include your professional URL and, if you're using Twitter for business purposes, include the words that best define your professional identity.
Similarly, use a photo of yourself that is consistent with what you already put out there on your professional sites. And personalize your Twitter background. In these ways, you create your own brand.
4. Send Out an SOS:
Need a web designer for hire? Send out a tweet. Looking for story sources? Send out a tweet. Can't figure out how to work the doohickey on your thingamabob? Lord that sounds dirty, but I suggest sending out a tweet.
Building your Twitter network is almost like joining a professional organization, in that the resources of a multitude of people are now at your fingertips (if they're feeling generous). Never be afraid to ask for help.
…
If you're also on Twitter, feel free to share your username in the comments! We'd all love to connect with you.